Awesome place food and service, thank you team at The Porch Kitchen & Bar.
Todd Maihi
We had a great experience at The Porch this morning. Great food and a relaxing atmosphere. Thanks for the great time.
Raphael Kruger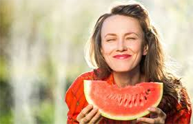 Lovely service and awesome food. Would highly recommend coming here if you're in Waihi! Came for breakfast and came back for dinner as we loved the food and hospitality.
Marjorie Adams
Has coffee in the morning and popped back later that day for a beer. Service on both occasions was quick and pleasant. They serve organic coffee so that in mind if you are after a pick me up. Seating available both indoors and outdoors as well as a decent menu to choose from.
Mathew